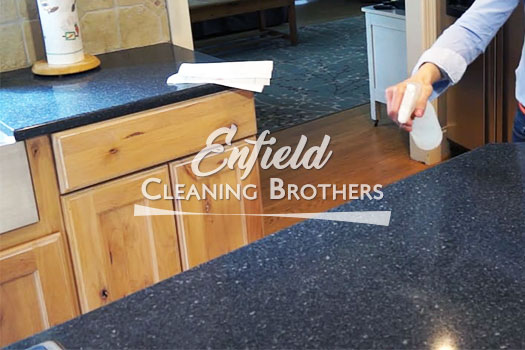 Landlords and letting agents usually do an assessment on the vacated place. Based on it, the tenant gets back the deposit or at least part of it. Regardless if you are a property owner or a tenant, to hire our end of tenancy cleaning services in Enfield is worth the money. You never know when a potential tenant may appear to check the property with the intention to move in. On the other hand, from the renter's side, we can help you with a smooth and trouble-free relocation. With us, you will only earn time, money and care-free relocation.
End of Tenancy Cleaning
from £79
Our goal is to inspire new exclusive standards in the trade. We are involved in the cleaning industry long enough to know all the ins and outs of the trade. What is more is that we know all the traditional cleaning methods, but we have never stopped to explore new methods and conquer new peaks. We have never counted on our great reputation, but we always strive to defend our leading positions and lift the bar for our competitors. A great portion of our customer database consists of landlords and letting agents, who are in search of the perfect conditions, which attracts tenants instantly. They rely on our precision for years and we have never let them down.
Wonderful end of tenancy cleaning services
Our end of tenancy cleaning services in Enfield are delivered by our flawless team of cleaners. All of them are comprehensive individuals, who understand the importance of their job. They know that the devil is in the detail and that's why they pay special attention even to the finest nook. Their organised and discreet way of work will keep your agenda and peace of mind intact. Your only care with us is to provide us with access and then get back your deposit.
We are confident in the unbeatable performance of our cleaners and we strongly stand behind our words with a guarantee for a bond refund. If you have any cleaning problems within 48 hours, we are more than happy to come back immediately and re-do the cleaning in accordance with the demands of the landlord.
Our end of tenancy cleaning services in Enfield will provide you with the needed time to focus your attention on your new place, without bothering you with anything. We charge our customers more than modest and the rate include also the professionalism cleaning equipment. To book with us just give us a call. We are all the time at stand-by regime for your needs. What is most exceptional with us is that we combine the cleaning with all the following pleasures:
Complete honesty and transparency in every step
Responsibility and a guarantee for the flawless pass of the final check out
Conscious and diligent cleaning experts, who know the remedy to every stain and dirt
Unbeatable knowledge and disciplined way of work complied with the highest standards
Friendly and accommodating approach